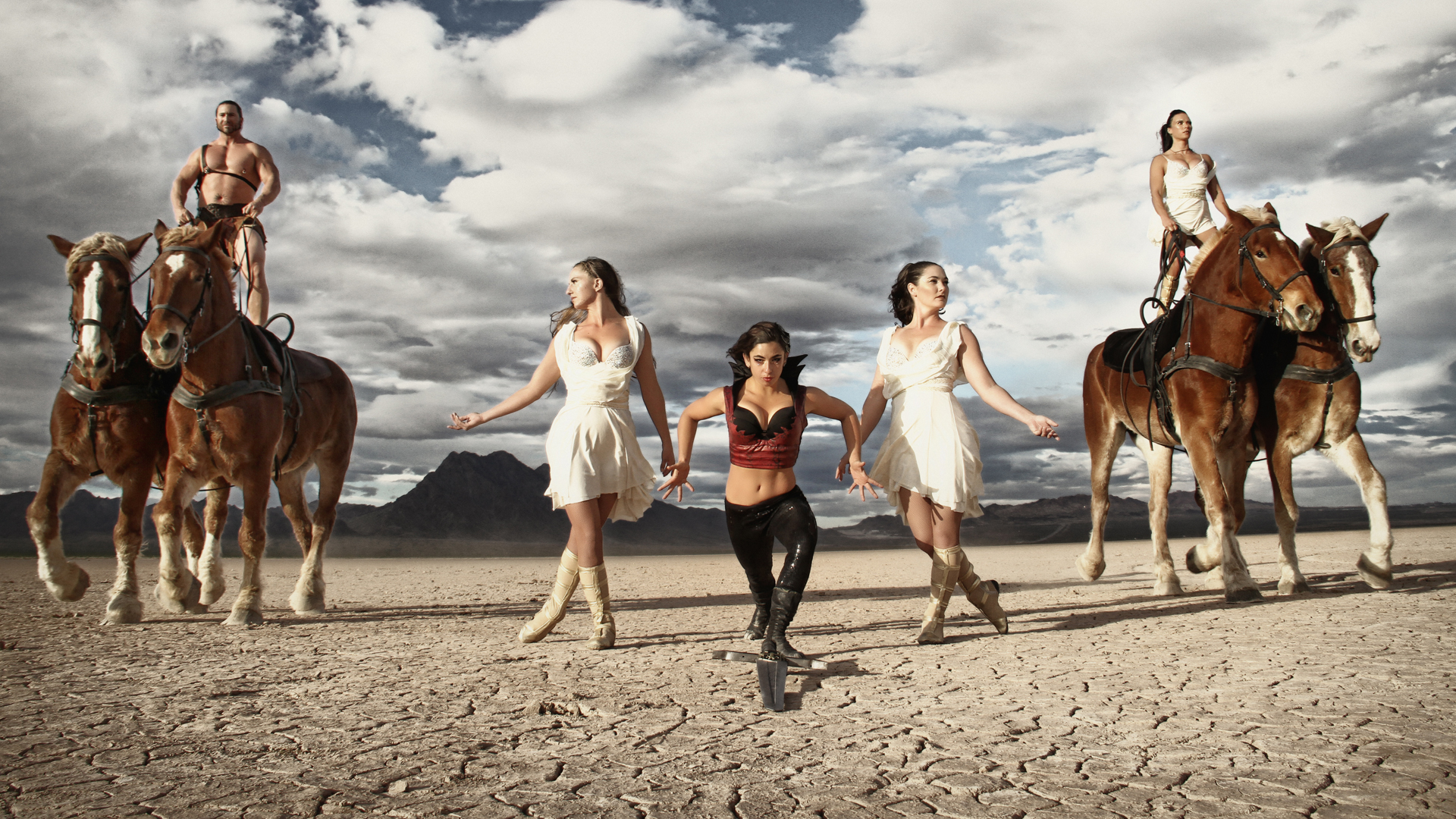 Gladius is a stunning equestrian production with  high level acrobats and vaulters in a mythological story of feuding tribes of light and darkness reigned together by the spirit of the horse. Learn More

Featuring over 20 horses of different breeds, the soul of the show is the spectacular presence of our equine brethren. Join us in our journey and learn about all of our beloved four legged cast members.
Meet the Horses

Gladius U.S. Tour
Gladius will be announcing their 2021 schedule soon. Check back often to see when they will be galloping into a city near you!!
Pirate Fest Las Vegas
Craig Ranch Park
628 W Craig Road
Las Vegas, NV 89032
Follow us on our new reality project "The Road to Vegas", please subscribe on YouTube!
Your support will help this endeavor.